digital compositions
With the help of the computer, Maria Lavman Vetö creates sometimes intricate, sometimes seemingly very simple compositions that play with color, surface / spatiality, scale and perception. We're happy to present seven prints by the Malmö-based artist here at ed-art.se.
Lavman Vetö is fascinated by the fact that, with the digital technique, systematic changes can easily be made and that all steps of the process are visible. A simple change in an image can make it go from being indifferent to aesthetically pleasing. When the compositions are finished, Lavman Vetö uses various techniques to complete the works, either printing them on paper, wood, acrylic glass, metal or painting them on canvas. The images presented here at ed-art.se are all digital pigment prints.
One of the artist's ongoing projects is called Absence Constellations. In this, she transforms the absence statistics from a school into abstract compositions. Parts of this project will be exhibited at the Gothenburg gallery Konstepidemin in February 2020.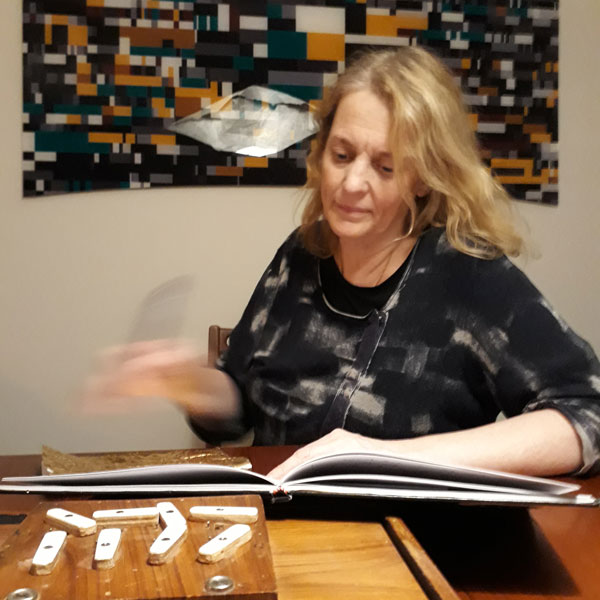 Maria Lavman Vetö is a resident of Malmö and studied at the Academy of Fine Arts in Copenhagen 1984–90. She has had a number of exhibitions both in Sweden and internationally.
See all of Maria Lavman Vetö's work
Read more about Absence constellations at www.marialavman.se